Benefits of Permanent Cosmetics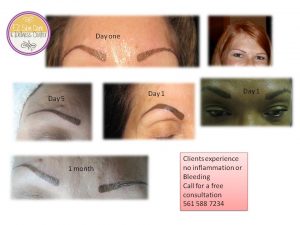 Wake up with make-up and go throughout your busy day without reapplying make-up. Permanent Cosmetics is the ideal answer for women of all ages who want to look their best and enhance their professional image.
Eyes
Eyes Permanent eyeliner can enhance sparse lashes or give more definition to light or faded lashes. Because it doesn't smear, it is ideal for athletes, contact lens wearers, women who are plagued by make-up that always smudges, and especially for those who have a visual impairment or unsteady hands due to a medical condition.
We have several different styles of eyeliner tailored to the client's eye shape. You can choose a "Lash enhancement" which is the implantation of pigment between the lashes and just barely above. This is for the client who never wears make-up and wants the allusion of thicker lashes. You can also choose a thin to thick line or slightly smudgy upper or lower eyeliner.
Please note, the darker the complexion, the less contrast the liner will have in the skin.
Eyebrows
Beautifully shaped eyebrows enhance the eyes and draw attention to your cheek bones. They are like a lovely frame enhancing the beauty of a painting.  Anyone who wants to restore their brows or reshape their brows will love how this procedure, as it gives the eyes a lift!
Lips
Benefits-lips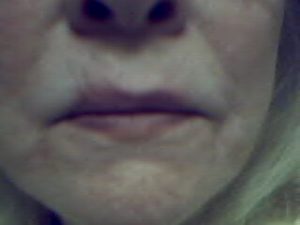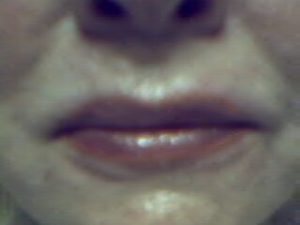 It is the perfect solution for women who want to wake-up every day with a natural-looking lip color that does not bleed. The goal is to achieve an enhancement of their own color, such as when they were younger.
We have a variety of options to enhance your lips. I like the natural-looking work and I prefer to give clients a natural looking enhancement or tint, which does not look like bright lipstick. That way you can always add more color if you desire. This artistry can enhance thin lips and adjust asymmetry. I have also worked with clients who have had surgery for cleft lips, and accident scars. After the procedure you only need lip gloss or Chap Stick! You will need a color boast every 18 months to 2 years.
Permanent Cosmetics can address certain medical conditions
Difficulties in normal make-up application because of visual impairment, unsteady hands resulting from arthritis, multiple sclerosis, Parkinson's, woman in the mirror  or other degenerative diseases.
Alopecia (absence of hair) – Cleft lip -Camouflage of scars- Vitilago (absence of pigment) – Areola pigmentation after breast reconstruction.
Call for a Free Consultation