A Cup of History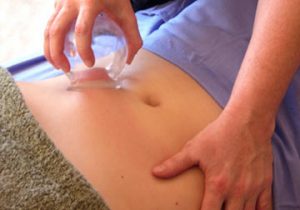 The specific origin of Cupping Therapy remains in obscurity – the consensus is that the action of suction has been part of therapeutic efforts throughout human history, migrating with human tribes along migratory routes. These ancient cultures used hollowed out animal horns, bones, bamboo, nuts, seashells and gourds to purge bites, pustules, infections and skin lesions from the body, and many are still in use today. Ancient healers also used Cupping devices to draw evil spirits out of the body and to balance the humors. Earthenware and metal were fashioned into Cupping vessels before the development of glass.
Cupping therapy was used in Egypt dating back some 3,500 years, where its use is represented in hieroglyphic writing. The earliest recorded use of Cupping is from the famous Taoist alchemist and herbalist, Ge Hong (281–341 A.D.). In ancient Greece, Hippocrates recommended the use of cups for a variety of ailments, while in the early 1900's eminent British physician, Sir Arthur Keith, wrote how he witnessed Cupping performed with excellent success.   This therapy is available at EZ Skin Care & Wellness Center under the care my Care and our  team of therapists.
Suction Cup Therapies remained a constant in professional medical treatment throughout Europe. It was practiced by such famous physicians as Galen (131-200AD), Paracelsus(1493-1541), Ambroise Pare (1509-90) and surgeon Charles Kennedy (1826).